September 16, 2020
Opt-in to receive texts about important education events and COVID-19 developments by texting CSBA4Kids to 52886.
COVID-19 update: CDE webinar provides clarification on new guidance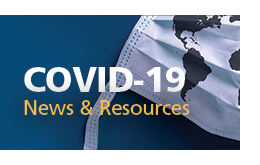 A Sept. 9 California Department of Education webinar drawing 1,300 attendees provided local educational agencies with clarity on updated guidance for in-person, small group instruction, as well as a deeper dive into the Blueprint for a Safer Economy and its impacts on K–12 schools. Asked whether smaller schools or districts can use the cohort guidance to bring a majority of students back to campus, Dr. Erica Pan, California State Epidemiologist and Acting State Health Officer, said the intent is to provide a subset of children with special needs with extra support, not to bring a majority of children back to campus. Reiterating information sent by CSBA to its members on Sept. 4, Pan said the updated guidance permits more adults to be in the cohort as long as the total number of individuals in the group does not exceed 16. She also clarified that LEAs do not need to apply to the state to implement cohorts but should check with their local public health department. Read more on the CSBA blog »
In other COVID-19 developments:
The U.S. Senate last week failed to approve a procedural motion on the Republicans' pared down COVID-19 relief package by a vote of 52-47. All Republicans, except Sen. Rand Paul (R-KY) voted for the bill, while all Democrats opposed it. Congress is not likely to approve additional pandemic aid prior to the election. Read more »
Recognizing that many LEAs are having difficulty collecting free and reduced priced meal (FRPM) applications due to COVID-19 disrupting the start of the school year, the CDE has extended the deadline for FRPM and alternative applications for students enrolled as of Information (Census) Day so that they can be collected through Dec. 31, 2020 (changed from the previous deadline of Oct. 31, 2020).
The U.S. Department of Education confirmed that the equitable services interim final rule regarding the share of COVID-19 funding to be used for services for private school students is no longer in effect, after a federal district court vacated it. Read more »
Legislative update: Governor signs bills addressing student flexibility during COVID-19 shutdown
It's a waiting game as Gov. Gavin Newsom continues to consider the bills sent to his desk by the Legislature. On Friday, Sept. 11, the Governor signed two bills providing needed flexibility for students and schools during the ongoing COVID-19 crisis:
Assembly Bill 908 (O'Donnell, D-Long Beach) clarifies that student attendance and grades during the extended school closures should not be determining factors in denying students the right to participate in extracurricular activities or to hold a job outside of school hours. The bill also authorizes schools to accept documentation related to work permits in electronic formats. The bill is effective immediately.
AB 1350 (Gonzalez, D-San Diego) allows schools to retroactively grant a high school diploma to seniors who were in good academic standing and on track to graduate as of March 1, 2020, but were unable to complete the statewide graduation requirements as a result of COVID-19. This bill takes effect on Jan. 1, 2021, after which a high school may retroactively grant a diploma for the 2019–20 school year.
As the Sept. 30 signing deadline draws closer, CSBA continues to track 26 bills waiting for the Governor's signature or veto and will update members accordingly.
State Board approves State Seal of Civic Engagement, continues growth model discussion
With the intent of encouraging more students to become participants in democracy, the State Board of Education approved criteria for students to earn a new Seal of Civic Engagement at its Sept. 10 meeting. The criteria (listed here) includes extensive guidance to support LEAs as they implement the seal in their communities. Students may earn the seal on a transcript, diploma or Certificate of Completion. In a lengthy accountability system update, a CDE and Educational Testing Services presentation concluded that more time is needed to study the proposed data measure for the state's years-in-the-making growth model. Aggregate growth scores will now be released for informational purposes only in April 2021. A decision has not yet been made about whether individual data will be made available to LEAs for their internal use. Read more on the CSBA blog »
Matching grant deadline approaching for California's college savings plan
September is National College Savings Month and a great time for families to start saving for college. ScholarShare 529, California's state-sponsored college savings plan, launched the Matching Grant Program to help low- to moderate-income families kick start their college savings. The program offers eligible families a matching contribution of up to $200 to newly opened accounts and a $25 bonus for establishing monthly recurring contributions of $25 or more. Local educational agencies interested in partnering with ScholarShare 529 to raise awareness about this program can access the free, online toolkit. ScholarShare 529 also offers free training, staff support and the opportunity to host free webinars for families in districts. Applications for the program are due by Dec. 31, 2020. Learn more »
New issue of California Schools available online: school reopening plans, the science of reading and student board members
The fall issue of California Schools magazine shares board member perspectives on preparing for the start of a new school year like no other. From a small district in Northern California's Plumas County to a larger district in Ventura County, challenges ranging from closing the digital divide to providing safety on long bus trips are being met head on by districts and county offices throughout the state. The issue also features articles on the most effective method to teach children to read, explicit and systematic phonics instruction, and a look at today's driven and organized student board members. Read the issue »
Math equity toolkit available; webinar set for Sept. 22
A Pathway to Equitable Math Instruction is an integrated approach to mathematics that centers Black, Latinx, and Multilingual students in grades 6-8, addresses barriers to math equity, and aligns instruction to grade-level priority standards. The toolkit offers guidance and resources for educators to use as they plan their curriculum, while also offering opportunities for ongoing self-reflection as they seek to develop an anti-racist math practice. The toolkit was created by The Education Trust–West and more than 30 education and policy partners. Learn more about the toolkit in a webinar on Sept. 22 at 4 p.m. Learn more »
Assistance with state eligibility and funding applications
The State Facilities Funding Programs are complex and ever changing. Total School Solutions provides assistance with all aspects of the funding process, from the initial establishment of eligibility to the closeout audit process. TSS professionals meet with the representatives of agencies to determine the needs of specific projects and assist in optimizing benefit from the programs. The expertise of the TSS staff can help secure additional funding for districts which had not previously been identified. Learn more »
COVID-19 resources





Stay up to date with the latest news and resources related to COVID-19 on

CSBA's dedicated webpage and with articles frequently posted on the

CSBA blog.

 

Virtual events


Masters in Governance, Course 1
Oct. 1-2 | Register here 

Masters in Governance, Course 2
Oct. 1-2 | Register here 

Masters in Governance, Course 2
Oct. 8 & 14 | Register here 

2020 CCSA Virtual Fall Workshop
Oct. 9 | Register here

Masters in Governance, Course 2
Oct. 12-13 | Register here  

2020 Annual Education Conference
Dec. 3-4 | Register here



*All September in-person events have been cancelled due to the COVID-19 pandemic.


 
---
California School Boards Association | 3251 Beacon Blvd., West Sacramento, CA 95691
Phone: (800) 266-3382 | Fax: (916) 371-3407
Website | Privacy Policy