September 9, 2020
Opt-in to receive texts about important education events and COVID-19 developments by texting CSBA4Kids to 52886.
COVID-19 updates: State releases updated guidance on in-person, small group instruction
The California Department of Public Health on Sept. 4 unveiled updated guidance on providing in-person instruction to small groups of students that adjusts criteria in two critical areas that have particular impact on special education, child care and early education.
The new guidance states that "cohorts must be limited to no more than 14 children and youth and no more than two supervising adults, or a configuration of no more than 16 individuals total (children and youth or adults) in the cohort" (emphasis added). After reviewing the Aug. 25 guidance, education advocates argued that the initial restriction of two adults per cohort posed problems for special education, as it allowed for fewer adults than needed to provide instruction and support in some settings, particularly those for students with more severe disabilities. The new guidance permits more adults to be in the cohort as long as the total number of individuals in the group does not exceed 16. For example, a cohort could include seven students, seven aides and a teacher for a total of eight adults — six more adults than would have been allowed under the August guidance.
The updated guidance also offers more flexibility on instruction in child care centers and preschools by revising language so that one adult can work with multiple cohorts on the same day as long as the students in the cohort are no older than 5 years old. The guidance states that "adults should be assigned to one cohort and must work solely with that cohort, unless serving children five years of age and younger in which case an adult may be assigned to no more than 2 cohorts" (emphasis added). Read the guidance »
In other COVID-19 developments:
The Federal Communications Commission announced Sept. 3 an extension of the E-Rate program gift rules waiver through Dec. 31, 2020. The waiver is designed to make it easier for broadband providers to support online learning for students displaced by the pandemic by allowing E-Rate program participants to "solicit and accept improved connections or additional equipment for telemedicine or remote learning during the coronavirus outbreak." Learn more »
A federal judge in the United States District Court for the District of Columbia on Sept. 4 struck down a U.S. Department of Education rule that directed a larger share of Coronavirus Aid, Relief, and Economic Security (CARES) Act money to private schools than those schools typically receive under the Title I funds allocation process. The decision was the third consecutive defeat for the Education Department — coming after temporary injunctions issued by federal judges in the Washington and California — and by far the most decisive. The Sept. 4 decision is an order for summary judgment — a final order vacating the rule in its entirety nationwide, in contrast to the more limited preliminary injunctions. Read more »
In a powerful op-ed published Sept. 3 in CalMatters, CSBA CEO & Executive Director Vernon M. Billy wrote that, despite repeated declarations that the state of California would do everything in its power to mitigate the impact of the digital divide, legislators failed to act on three bills that would have expanded broadband access — ultimately ensuring a sizable percentage of students are deprived of access to the free and equal public education to which they are entitled. "For now, and the foreseeable future, most students will receive their education online — but where does that leave the 20 percent of California families that don't have home internet access?" Billy asks. "You'd think this burning question would light a fire under California's state elected officials. Yet, in the just-concluded legislative session, our representatives showed zero urgency to represent families without home internet." Read the op-ed »
Legislative leaders shirked their responsibility in shielding schools from COVID-19 liability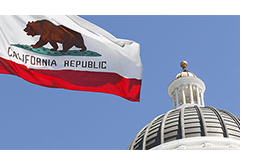 Assembly Bill 1384 (O'Donnell D–Long Beach) — a bill that would have provided liability protection for schools reopening during the COVID-19 crisis as long as they follow state safety protocols — was not considered by the State Senate in the final days of the legislative session. Instead of moving to meaningfully protect California's local educational agencies from financial liability, the chair of the Senate Judiciary Committee opted not to schedule a hearing on the bill. That decision came even after CSBA, other education management groups and local school boards secured the signatures of 41 senators and assemblymembers on a letter to the Judiciary Committee chair requesting a hearing on AB 1384. The letter expressed the dangers of failing to provide limited liability protection as the costs to defend against, litigate or settle claims — even if baseless — would deprive schools of critical funds for instruction, programs and services at time of financial and social crisis.
Until legislative leaders and Gov. Gavin Newsom support the premise that taxpayer funds for schools need a higher level of protection than currently exists against what could be a proliferation of lawsuits brought about by reopening schools during the COVID-19 state of emergency, LEAs will be exposed to liability for which there has been no funding allocated by the state. CSBA is working with Assemblymember Patrick O'Donnell, Senator Susan Rubio and others for the next legislative session to provide LEAs protection against the multiplicity of lawsuits that will be expensive to defend, and, if not covered by insurance policies, will have a significant negative impact on district and county office budgets. Learn more »
Support communities affected by fires through CSBA's 2020 Wildfire Relief Fund
As California faces another wave of record-breaking wildfires, CSBA is committed to supporting communities that have experienced destroyed homes, forced widespread evacuations, damaged utilities, injured residents and a tragic loss of life throughout the state over the last few years. From recent experience, CSBA knows all too well that the effects of wildfires are felt long after the blazes themselves have extinguished, and that these impacts are further exacerbated by the fight against the ongoing COVID-19 pandemic.
To aid communities in need, CSBA has set up a 2020 Wildfire Relief Fund to generate ongoing support (via the American Red Cross) for those who have been directly impacted by wildfires. Please consider making a donation today, and spread the word to your friends, family, co-workers, and others. As always, CSBA stands ready to assist members who have been directly impacted. Learn more about the fund and other resources for impacted communities »
Public comment open for California's Ethnic Studies Model Curriculum
Members of the public are invited to submit comments through Sept. 30 on the revised draft of the Ethnic Studies Model Curriculum. All written comments will be forwarded to the members of the Instructional Quality Commission and the State Board of Education prior to their action. The revised draft of the model curriculum was presented to the IQC on Aug. 13, after reviewing more than 21,000 public comments on the initial draft. The revised draft simplifies language and emphasizes that while it focuses on the four foundational disciplines of ethnic studies as created at San Francisco State University in 1969 — African American Studies, Asian American Studies, Latino Studies and Native American Studies — the model curriculum should be adjusted to the local demographics and experiences of the community. Review the model curriculum and submit comments »
Don't miss out! Virtual AEC registration is open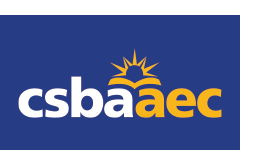 Due to the COVID-19 pandemic and concern for the health and safety of its members, CSBA's 2020 AEC will be an entirely virtual experience that gives attendees access to critical expertise and perspective from the comfort of their home or office. The virtual conference will take place from Thursday, Dec. 3 to Friday, Dec. 4, and includes inspiring General Session speakers Jason Dorsey, president of The Center for Generational Kinetics; Hadi Partovi, CEO of the education nonprofit Code.org; and Leslie Odom Jr., multifaceted Tony and Grammy Award-winning performer. Virtual AEC will offer more than 40 sessions addressing a plethora of pressing education issues, including those related to the COVID-19 response, budget management, special education, distance learning, equity, student mental and social-emotional health, legal issue and advocacy. In addition, the virtual platform allows for more flexibility for preconference activities, which will take place from Monday, Nov. 30 to Wednesday, Dec. 2. Register now »
Webinar to cover use of early retirement/separation incentives as budget savings option
Public Agency Retirement Services (PARS) is hosting a webinar on Sept. 16 regarding the use of voluntary early retirement/separation incentives, also known as Supplementary Retirement Plans, to create budgetary savings during difficult fiscal times. PARS representatives will discuss how SRPs can help your district from a superintendent's perspective. Topics will include why SRPs can be a good alternative or mitigation tool to layoffs and other cost-cutting methods; how to use empirically sound models for projecting fiscal savings/costs; and designing through analysis including eligibility groups, benefit level and replacement assumptions. Register »
Masters in Governance has gone virtual!
CSBA is offering members the opportunity to reschedule Masters in Governance trainings, complete any MIG training that members may have begun prior to COVID-19 or begin the MIG program. In a time when things are rapidly changing and the "new normal" continues to shift, questions about good governance continue to come to the forefront and it is more important than ever for board members to keep up to date and informed. The CSBA faculty is ready to assist with training in an easy and convenient format on issues that are crucial to your board's ability to effectively govern your district. Take advantage of these small group, virtual trainings to be delivered on a variety of dates and times. Learn more and register »
Raise funds needed for real property acquisitions and capital improvements
CSBA's Certificates of Participation program assists California school districts, county offices of education and community college districts in their efforts to raise funds for capital equipment or real property acquisitions and improvements, and allows capital project finance or loan refinancing without voter approval. Finance construction, renovations, equipment, energy projects and more with fast and efficient financing. Learn more »
COVID-19 resources





Stay up to date with the latest news and resources related to COVID-19 on

CSBA's dedicated webpage and with articles frequently posted on the

CSBA blog.

 

Virtual events


2020 CCBE Annual Conference


Sept. 11-12 | 

Register here

2020 Annual Education Conference
Dec. 3-4 | Register here



*All September in-person events have been cancelled due to the COVID-19 pandemic.


 
---
California School Boards Association | 3251 Beacon Blvd., West Sacramento, CA 95691
Phone: (800) 266-3382 | Fax: (916) 371-3407
Website | Privacy Policy