April 15, 2020
Opt-in to receive texts about important education events and COVID-19 developments by texting CSBA4Kids to 52886.
COVID-19: Update on child care guidance; FEMA application deadline reminder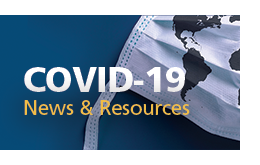 The California Department of Education and the California Department of Social Services have issued new guidance that will facilitate child care for children of essential critical infrastructure workers, children at risk of abuse or neglect, and children with disabilities or special health care needs. The guidance was a requirement of Gov. Gavin Newsom's Executive Order N-45-20, issued on April 4, 2020. The guidance directs operating child care programs to notify current families that they are to shelter in place unless they are classified as an essential worker. It also allows child care providers to enroll new families that meet the following qualifications, in the following order of priority: children who are receiving child protective services or who have been deemed at risk of abuse, neglect or exploitation; children experiencing homelessness; children of domestic violence survivors; children of essential workers; and children with disabilities or special health care needs. Learn more »
In other COVID-19 updates and news:
              ● Reminder: All local educational agencies incurring costs for emergency protective measures related to the COVID-19 response should file a Request for Public Assistance with the Federal Emergency Management Agency through the California Office of Emergency Services Grants Portal account no later than April 17, 2020. LEAs that do not have a Grants Portal account can send a request to DisasterRecovery@caloes.ca.gov.
               ● A report from the Legislative Analyst's Office looks at the ability of local school district reserves to mitigate the financial impacts of the COVID-19 pandemic, finding that some districts' reserves can help stabilize them in the short term while they consider spending adjustments, but not all districts have enough in their reserves to do so. Read more on the CSBA blog »
              ● Also on the blog, CSBA President Xilonin Cruz-Gonzalez pens a message to fellow trustees commending the great work being done and urging LEAs to continue providing services to all students. "The challenges of the moment and those that lie ahead are tremendous, but by working together, we can meet them head on," she writes.
              ● Finally, CSBA's Policy team has provided information on how existing Board Policy/Administrative Regulation 3516 – Emergencies and Disaster Preparedness Plan can help guide boards during the pandemic response. Read more »
Stay up to date on the latest news and resources related to COVID-19 on CSBA's dedicated webpage »
Governor previews how California's schools may operate upon reopening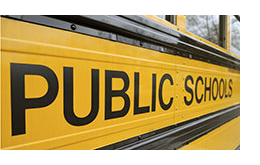 In outlining California's framework for moving forward amid the COVID-19 pandemic, Gov. Gavin Newsom said schools might operate much differently than usual when they resume, which will likely be this fall. Among the six indicators that Gov. Newsom announced officials will consider before modifying the state's stay-at-home order is "the ability for businesses, schools, and child care facilities to support physical distancing." To ensure physical distancing, Gov. Newsom said the return to school could feature staggered student and class schedules, as well as new ways of organizing mealtimes, recess and other large gatherings. The "deep sanitation" and "massive deep cleaning" of playgrounds, parks, benches and sidewalks could also be needed, he said during his April 14 address. While saying these issues will be discussed at the state level for weeks and months to come, the Governor acknowledged that exactly how schools will look will depend on local decisions and labor agreements.
You asked, CSBA answered: CSBA sample board resolution on school closures
Board members have been asking pressing questions regarding the need to adopt a resolution for extending school closures through CSBA's new question-submission tool. Question: Is the Board of Trustees required to pass a resolution for the extension of the school dismissal through the end of the school year? If so, is there a template available?
Answer: Our legal team opined that a resolution is not required for the extension of school closures due to the COVID-19 pandemic through the end of the 2019–20 school year. The requirement for the board to pass a resolution to certify the closure of schools pursuant to Cal. Ed. Code § 41422 was suspended by Gov. Gavin Newsom's Executive Order N-26-20 dated March 13. While suspending the need for a board resolution, the executive order states that in order to receive average daily attendance funding, superintendents were required to submit a certification to the State Superintendent of Public Instruction indicating the number of days closed in response to COVID-19 and to attest that the closure occurred to address COVID-19.
Typically, the board would be involved in the decision of the superintendent to provide such certification to the State Superintendent. If, during the initial school closure, the board granted additional emergency powers to the superintendent, the board would not need to adopt an additional resolution to effectuate the extension of the closure. Depending on the information provided to the State Superintendent relating to the initial school closure, the superintendent may need to update the certification to take into account the extension of the closure. Learn more on the CDE's COVID-19 Frequently Asked Questions page.
In the case that your board does want to voluntarily adopt a resolution for the extended closure, CSBA has made a sample resolution available. 
New issue of California School News features coronavirus coverage, legislative and election updates
The April issue of California School News summarizes the impacts and challenges set forward by statewide school closures, reviews relevant Brown Act requirements on how boards can address non-agenda items, and reports on the historic work stoppage in the Legislature. Also featured is a recap of the disappointing losses for school bonds in the March election and the latest State Board of Education meeting updates. Read the April issue »
Grant application deadline extended for middle school career academies
The California Department of Education has extended the deadline for Middle School Foundation Academies Planning Grants to April 20, 2020. The program will be funded at $250,000 as start-up funds for 10 middle school career academies. The funding resources for this grant are Proposition 98 - Career Technical Education Initiative that was included in the 2019–20 state budget. The program aims to establish MSFA to prepare students for acceptance into a high-quality, complete CTE pathway at the local high school. Due to most local educational agencies working remotely, electronic application submissions will be accepted to middlegrades@cde.ca.gov. If the application is not emailed to middlegrades@cde.ca.gov by April 20, it will not be considered for scoring.
Coverage you need to ensure student and district safety
Accidents happen. Are your students covered? To help members best address insurance-related issues, CSBA has joined forces with California's leading provider of student accident and sickness insurance. Myers-Stevens & Toohey is a full-service administrator based in Southern California that has worked closely with public K-12 schools for over 35 years. CSBA's sponsored catastrophic injury coverage is affordable and can be extended to cover all school activities, including travel to and from home and school. Learn more »
COVID-19 resources





Stay up to date with the latest news and resources related to COVID-19 on

CSBA's dedicated webpage and with articles frequently posted on the

CSBA blog.

 

Events

All April and May in-person events have been cancelled due to the COVID-19 pandemic.



Please check the CSBA events calendar periodically for updates to trainings and events. 

 
---
California School Boards Association | 3251 Beacon Blvd., West Sacramento, CA 95691
Phone: (800) 266-3382 | Fax: (916) 371-3407
Website | Privacy Policy