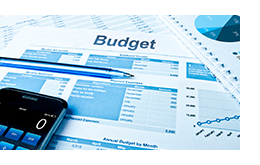 Gov. Brown's revised 2018–19 budget carries with it a proposal for a new annual certification process for the Proposition 98 guarantee. Under existing protocol, the guarantee has not been certified since 2008–09. Under the new proposed process, which would be managed exclusively by the Department of Finance, a tentative recalculation of the prior-year minimum guarantee would be included in each year's May Revision (published on or before May 15), followed by a public comment period and eventual publication of a final calculation on or before June 30. If no legal challenges are presented in the ensuing 90 days, the guarantee would be certified. The 2018–19 revision also proposes to adjust (or "rebench") the 2015–16 Proposition 98 guarantee based on changes from that year in how preschool costs were calculated, which affected the overall level of the 2015–16 guarantee by approximately $350 million. Also included is a proposal to continuously appropriate the Local Control Funding Formula funding and include an annual cost-of-living adjustment, although the Legislative Analyst's Office has suggested rejecting that proposal, as it would "limit the ability of future Legislatures to build both the K‑12 part of the budget and, in turn, the overall state budget." The statewide series of Budget Perspectives Workshops will begin May 21, offering further insight and analysis on the 2018–19 budget. Read more: LAO's analysis of the May Revision | Revision summary.
In 2014, the passage of Assembly Bill 1539 directed the California Department of Education to develop computer science standards for the state. The recently completed Draft Computer Science Standards are now available for public review and comment through June 20, 2018. Much can change before the standards are recommended to the State Board of Education for adoption in July 2019, but initial concerns include the fact that draft standards are not accompanied by curriculum or instructional materials and that the state has not set aside money for teacher training in computer science nor committed any funding for hardware purchases or wireless access. It is important to note that the adoption of these standards by local districts and counties is voluntary — these standards do not mandate that school districts provide computer science courses. Learn more, access the Computer Science Online Survey and submit comment »
This year's conference, "The Science of Leading Students to STEM Success," will provide board members with the leadership skills to promote the growth of STEM in their districts, with an emphasis on equity, access and excellence. Sessions will provide a deep dive into what it takes to launch and sustain local/regional programs and initiatives that successfully deliver high-quality STEM education, provide real district examples of best practices and spotlight equity and access to meaningful and sustainable computer science education. Learn more and register today »
The California Collaborative for Educational Excellence is a state agency created to offer support to school districts under the Local Control Funding Formula. As part of its work, CCEE offers learning modules on a variety of LCFF-related topics that will help educational stakeholders, including board members, improve their practices and support increased outcomes. The CCEE has asked CSBA members to take this two-minute survey and indicate what topics the organization should feature in its 2018–19 curriculum. Options include data and evaluation, improving services for unduplicated students, Local Control and Accountability Plan and Dashboard stakeholder communications, charter authorization and oversight, budget transparency and many more.Take the survey »
CSBA's Golden Bell Awards promote excellence in education by recognizing outstanding programs in school districts and county offices of education throughout California. Help shine a light on outstanding achievement in your district or COE by nominating an exceptional program by Monday, June 25. Visit the Golden Bell Awards website for details on categories, program specifications, criteria for selection and application details.
May is Foster Care Month, a 31-day reminder that foster youth need support 365 days of the year. In California, 82 percent of school districts and county offices of education serve students in foster care. In 2016, the California School Boards Association and the Stuart Foundation joined forces to ensure that foster youth are no longer invisible and, instead, receive the support they need. The latest CSBA blog post showcases a series of videos resulting from that partnership that aim to help board members advocate for this vulnerable student population. Watch the videos »
Climatec's Energy Solutions Program helps districts design and implement turnkey energy efficiency programs and is committed to helping augment bond programs and addressing deferred maintenance needs. To ensure students have safe, comfortable learning environments, the Energy Solutions program helps districts design and build classrooms that are among the most energy and resource efficient buildings in the nation. Visit the CSBA website to find out more.
---
California School Boards Association | 3251 Beacon Blvd., West Sacramento, CA 95691
Phone: (800) 266-3382 | Fax: (916) 371-3407
Website | Privacy Policy